News from City of Astronomy
We are pleased to announce the 2018 Pasadena Week of Astronomy (July 14-22)! During that week, Pasadena will welcome space science professionals from all over the world to the 42nd COSPAR Assembly at the Pasadena Convention Center.
Read More →
On December 29, 2017 Pasadena Mayor Terry Tornek issued a proclamation declaring 2018 to be the Year of STEAM in Pasadena, Calif.
Read More →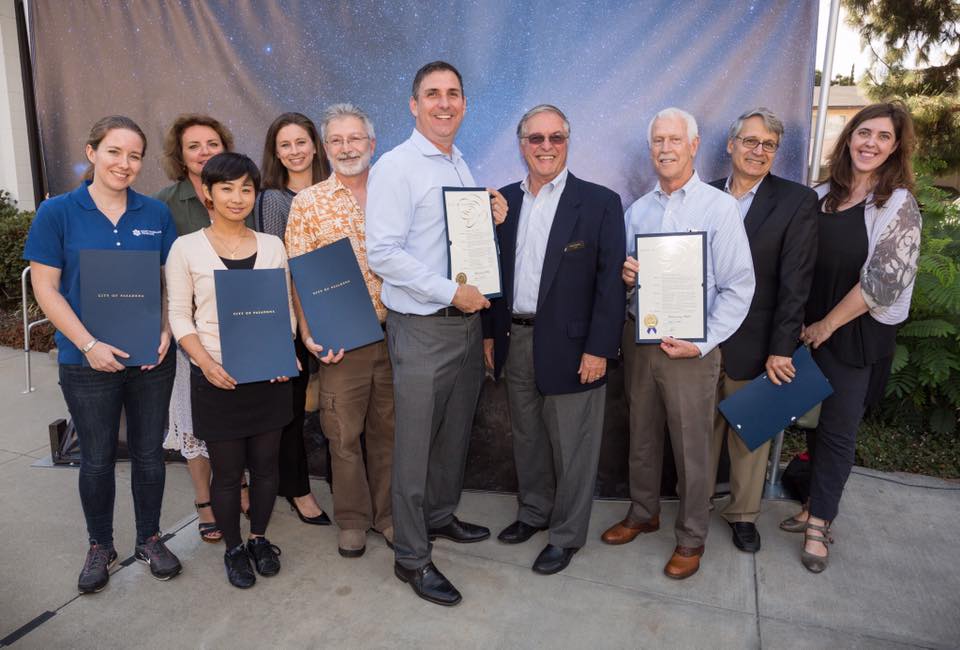 Mayor Terry Tornek proclaimed October 16-22, 2016 in Pasadena as Astronomy Week in its first event Carnegie Observatories Open House on Sunday, October 16.
Read More →